Contact us
Courchevel
Sotheby's International Realty
Rue de l'Eglise
73120 Courchevel 1850, France
Megève
Sotheby's International Realty
93 rue Saint François de Sales
74120 Megève, France
Méribel 3 Vallées
Sotheby's International Realty
222 rue des Jeux Olympiques
73550 Les Allues, France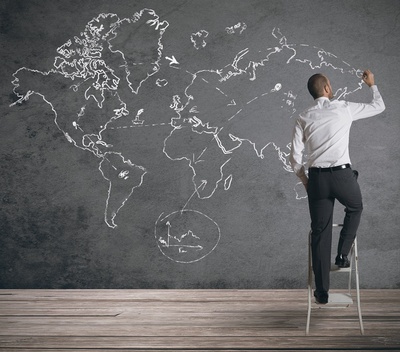 950 Agencies, 69 countries, 6 continents

The largest network of luxury real estate agencies, Sotheby's International Realty® since 1976 presents its finest properties across the world.
Aware and respectful of the requirements of its customers, The Sotheby's International Realty® agencies advise you to find together all the property or real estate investment that suits your desires.

Rigorously selected for their professionalism, deep knowledge of the market and their discretion, Sotheby's International Realty® agents work closely for their customer's satisfaction. Enter the doors of Sotheby's International Realty office, and you will be transported into the center of the world.
Whether you dream of a "penthouse" in the heart of New York, to a winery in the Bordeaux region, a villa overlooking the golf of Saint Tropez, a Texas ranch or a cottage in high crown, Sotheby's International Realty® offers you access to popular properties worldwide.

Since 2005, Alexander Kraft is the lead director by creating Sotheby's International Realty France Monaco®. A unique real estate house of exception represented in every region of France, our network connects local real estate experts to make you live a real estate extraordinary experience.

Our commitment to convey the values ​​of excellence, professionalism, confidentiality which are at the origin of our network and that make it today the first real estate network of luxury in the world.